These Spicy Paprika and Lime Grilled Chicken Tenderloins are a great addition to your BBQ repertoire. Take your taste buds to the Caribbean, Mexico or Spain on a little holiday! Can be cooked outdoors or on a stove. Paleo, Whole30, Keto, gluten-free.
---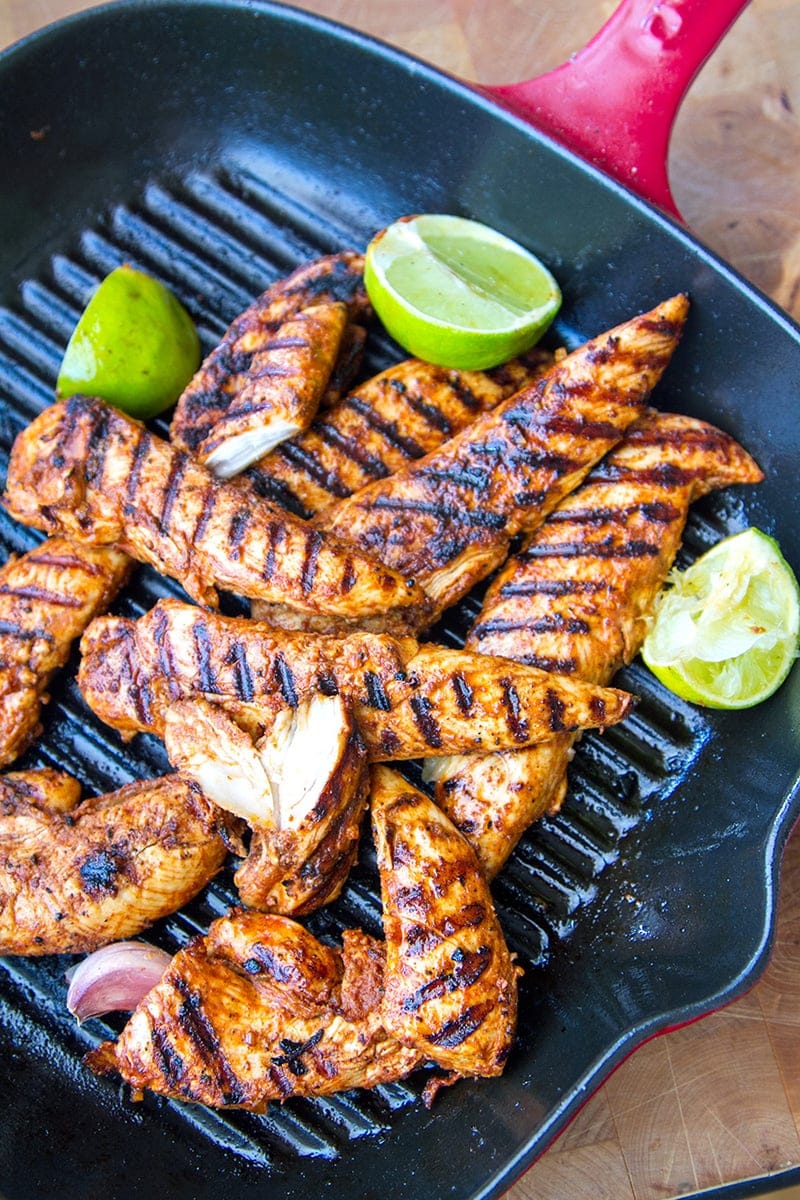 Paprika & Lime Grilled Chicken Tenderloins
Whether you're heating up the BBQ on a warm summer's day or you need to give your skillet a bit of a workout, this is a fabulous chicken recipe that I know you will love.
My paprika lime chicken tenderloins are tender and juicy. The spices and citrus used in the marinade will take your taste buds on a little holiday to the Caribbean, Mexico or Spain – your pick!
I used chicken tenderloins because I find the meat more tender than the rest of the chicken breast and it's easier to work with than the chicken thighs. You can use any chicken meat you like, just adjust the cooking time depending on the size of the pieces. This marinade will also work well with turkey, pork, quail, prawns and even beef.
What Are Chicken Tenderloins?
Still confused about what chicken tenderloins are? They are short, thin cuts taken from beneath the breast of the bird. You might find that some grocers will sell thinner slices of breast meat and call it chicken tenderloins or tender. They tend to be softer than chicken breast when cooked BUT should not be overcooked, they don't need as long as the chicken breast.  
Nutritionally speaking, they are the same as chicken breast meat – high in protein, minerals, low in calories and fat. 
Make-Ahead Tip For Paprika Lime Chicken
The chicken tenderloins can be marinated ahead of time for an even more robust flavour; keep uncooked in the fridge for maximum of 3 days and freeze for up to 2 months and simply defrost overnight in the fridge before you want to use it.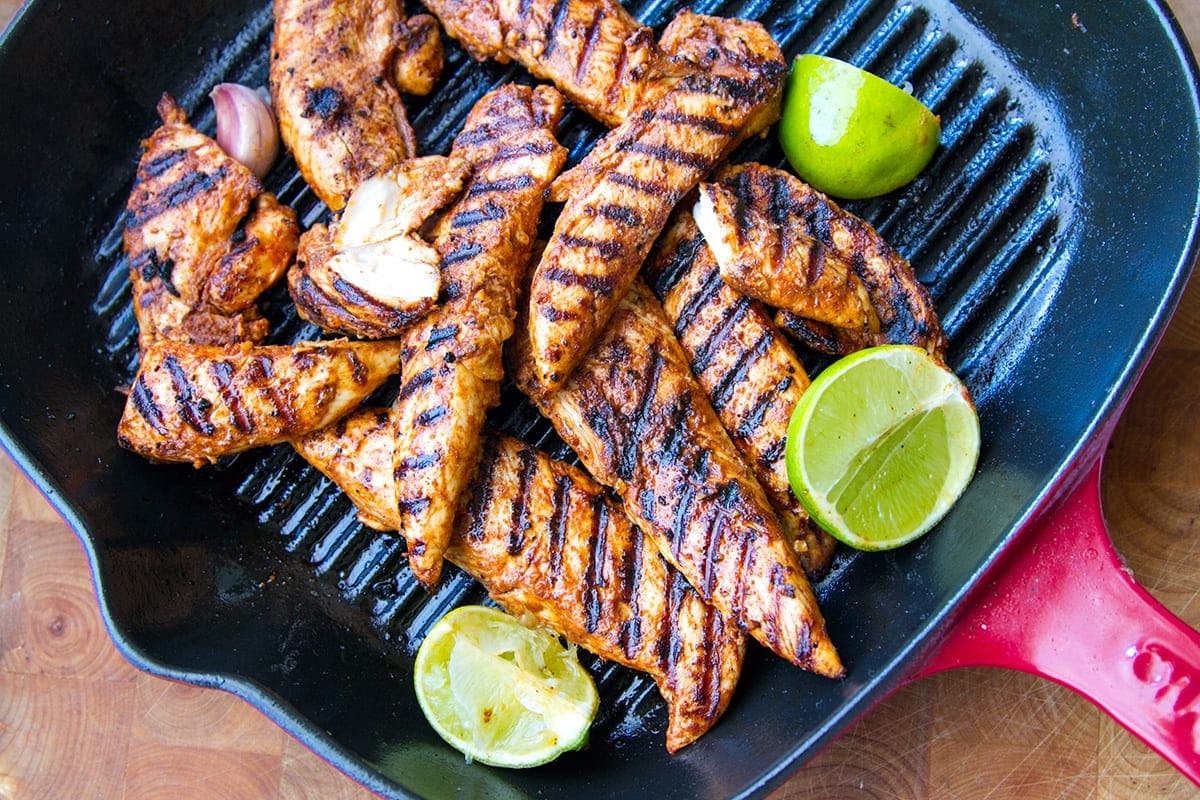 More Delicious Chicken Recipes:
Print
---
Description
Grilled paprika and lime grilled chicken tenderloins are great with any side dish and can be used in salads, tacos, and wraps. Can be cooked outdoors or on a stove.
---
---
Mix the marinade ingredients in a large bowl. Rinse the chicken and cut larger pieces in half.
Using your hands, rub the chicken with the marinade. Leave in the bowl, wrap with cling wrap and set aside in the fridge for at least one hour before grilling.
If using a grill plate or a skillet on your stove, heat one teaspoon of coconut oil until sizzling hot. Fry the chicken pieces for 4 minutes on each side and then remove to a plate to rest. Make sure not to overcrowd the frying pan or you will end up with too much meat juice and stewed rather than grilled chicken.
If using a BBQ, heat the plate to sizzling hot and either spray with olive oil or brush with coconut oil. Place chicken pieces on the plate with a little space in between and cook for 4 minutes on each side on medium/high heat with the lid on.
Remove cooked chicken to a serving plate and drizzle with lime juice before serving.
---
Nutrition
Serving Size:

2-3 tenderloins

Calories:

331

Sugar:

1 g

Sodium:

783.6 mg

Fat:

16.4 g

Carbohydrates:

4.4 g

Fiber:

1.3 g

Protein:

41.3 g

Cholesterol:

131.4 mg
Keywords: Tenderloins, Chicken, Paprika, Lime, BBQ, Grilling, Low-Carb, Paleo, Whole30